Cities and Neighborhoods Template*
TOP Real Estate Inc Expands to Oxnard, CA
A brief headline goes at the top of the news article. 
Oxnard, CA, February 28, 2017 -- TOP Real Estate, Liz Anderson, has brought her real estate expertise and professional realty team into Oxnard, California. She and her team of specialists are helping real estate buyers and sellers learn how to live the Oxnard lifestyle.
The dateline is located at the beginning of the first paragraph followed by a brief summary of your news. The dateline includes the city, state and date.
As a graduate of UCLA, Liz is using her rich background in interior design to enhance her real estate work. She has already found huge success helping people with their residential real estate needs in the Channel Islands Harbor and Santa Barbara communities. She has an immense passion to assist those looking to sell their Oxnard property and those looking to live in the Oxnard area. She welcomes the challenge of finding a home the right buyer or finding a buyer the right home; giving her a sense of purpose and joy.
Elaborate on the what, when, where, how and why of your news. This can be broken into multiple paragraphs.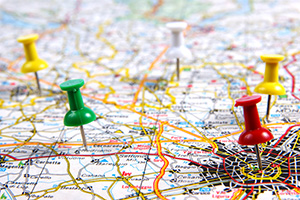 We suggest that images go here.  (There is a limit of 5 images. They can be placed anywhere in the news article).
"Real estate for me is an exciting and meaningful profession," said Liz Anderson. "Being a Realtor(R) allows me the opportunity to serve others."
Anderson has received skilled help through her team social media specialist and local resident of Oxnard for 17 years, James Gray, to network and remain well connected with past, present, and future clients. Together they are making use of all the available modern social media platforms such as Facebook, Instagram, Twitter and Yelp. Anderson and team understand that the real estate market will continue to change all the time and people need a Realtor(R) that will make the effort to stay with the times, have current and effective real estate knowledge to pass on, and always has their best interest in mind.
Elaborate on the what, when, where, how and why of your news. This can be broken into multiple paragraphs.
About TOP Real Estate:
TOP Real Estate exclusive group of 32 Realtors(R) continually serve among the top-producers in the California real estate market. The company has closed over $56 million in sales so far this year, with another $30 million projected before the close of 2017.
For more information on TOP Real Estate or to search MLS listings for a new home, please visit
your-site-here.com

.
It is usually a good idea to include a section at the end about yourself or your company.
To Learn More About TOP Real Estate, Contact:
James Jones
Managing Broker
TOP Real Estate
email:
example@your-site-here.com


phone: 555-555-5555
web:

www.your-site-here.com
Don't forget to include your contact information at the bottom of the news article. We suggest that you include your name, company name, title, email, phone and website.
*Please Note: The content in this template is fictitious. All information in this news article template including price, address, company, people, and property details are provided as an example of what may be included when writing a news article.